Directors: Becky Duchemin and Lisa Buck

Assistant: Jeannie Mobley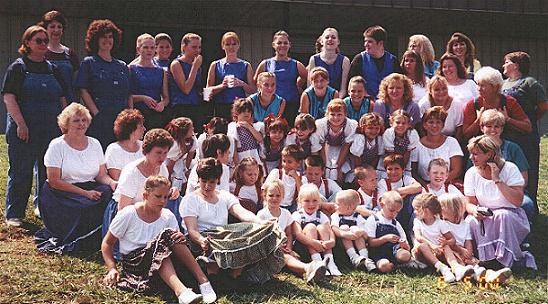 This is the whole team in Hiawassee, GA last summer. We go there every year to dance to the live band and watch all the mountain cloggers. It is really a blast. If you are a clogger or a clogger supporter and haven't been here... you are really missing a good ol' time. You can see some of the best male cloggers you've ever seen here.